Italy migrant row: Malta defiant over stranded rescue boat

Europe Europe Italy migrant row: Malta defiant over stranded rescue boat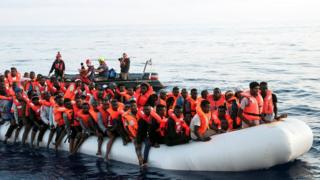 Italy has no right to ask Malta to accept the stranded migrant rescue ship Lifeline, according to Malta's Prime Minister Joseph Muscat.
Italy's Interior Minister Matteo Salvini said that Malta should take in the 226 migrants and arrest the crew.
But the Maltese leader responded defiantly, saying: "We're a sovereign country and nobody should dictate what we can and cannot do".
A similar case earlier this month led Spain to accept 630 migrants.
Both Italy and Malta refused to allow the migrant rescue ship Aquarius to dock in the previous incident, before the Spanish port of Valencia intervened.
Where is the Lifeline?
The Lifeline, which is operated by German charity Mission Lifeline, picked up around 230 migrants in the Mediterranean on Thursday.
The charity said on Saturday that the ship was in international waters to the south of Malta.
Italy's transport mi nister accused Malta of an "inhumane" and "absurd" decision for refusing to accept the vessel, but Malta maintains that the ship is under Italian jurisdiction.
However, the Maltese army says it is providing humanitarian supplies to the stranded vessel.
Why is Italy taking hardline approach?
Italy's new populist coalition government, which has taken a harsh stance on immigration, has warned that it will impound the Lifeline vessel, as well as another migrant rescue ship.
It accuses the Lifeline of breaking the law by taking migrants onboard, in spite of a warning by the Italian authorities that the Libyan coastguards were conducting a rescue operation.
Reality Check: Is Italy taking in thousands of migrants?
Reality Check: Who is responsible for migrants at sea?
The EU has been supporting and training the Libyan coastguard to return migrants to the North African country - even if they are not from t here - but there have been reports of widespread human rights abuses of migrants when they arrive.
Are other migrant rescues under way?
As the row over the Lifeline continues, other migrant rescues have continued.
Danish shipping company Maersk Line said one of its container ships rescued 113 migrants off the southern Italian coast on Friday.
Meanwhile, Maltese authorities asked the Aquarius, the ship at the centre of the stand-off earlier this month, to rescue a migrant boat in distress near the Tunisian coast.
However, the crew of the Aquarius claim that Maltese authorities have refused to allow it permission to dock at any of its ports in the future, regardless of whether or not it has migrants onboard, BBC correspondent Gavin Lee reports.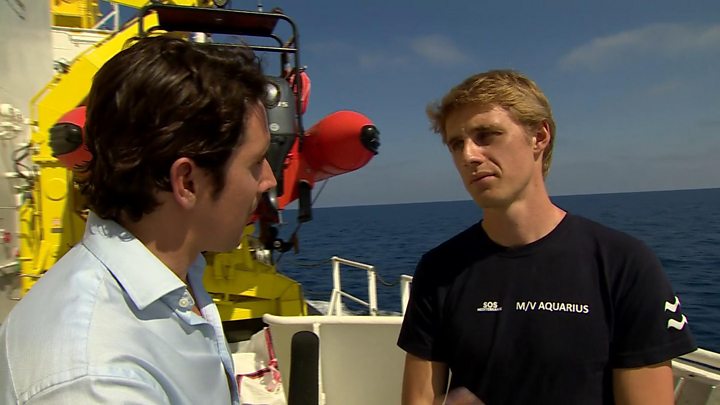 The Aquarius: Migrant taxi service or charitable rescuers?
The EU is due to hold a summit on Sunday to discuss illegal migration to Europe, but Italy's government has said it will not sign up to any plan unless help for its country is prioritised.
More than 600,000 migrants have reached Italy's shores during the past four years. The new government says it plans to deport around half a million undocumented arrivals.
Over 1,000 people have drowned while crossing the Mediterranean so far this year, according to the UN's refugee agency, with 220 people believed to have died in the space of several days last week.
Top Stories
Erdogan faces major test as Turkey votes
Twin polls will decide if President Erdogan wins a second term, and who sits in Turkey's parliament.
24 June 2018
'I can't believe I'm driving in Saudi Arabia'
24 June 2018
New Zealand PM reveals name of baby
24 June 2018
Features
Obituary: The mother who forgave her daughter's killer
Video
Maps reveal hidden truths of our cities
Searching for the forgotten heroes of World War Two
How to be understood in a foreign language
Video
Meet 10-year-old DJ Switch
BBC Capital: The price of renaming a country
Kenya's 'contaminated sugar' row explained
Can the EU reach a new deal on mig rants?
Review: Beyonce and Jay-Z's video at the Louvre ★★★★☆
Why you can trust BBC News
BBC News Services
On your mobile
On your connected tv
Get news alerts
Contact BBC News
Source:
Google News Italy
|
Netizen 24 Italy